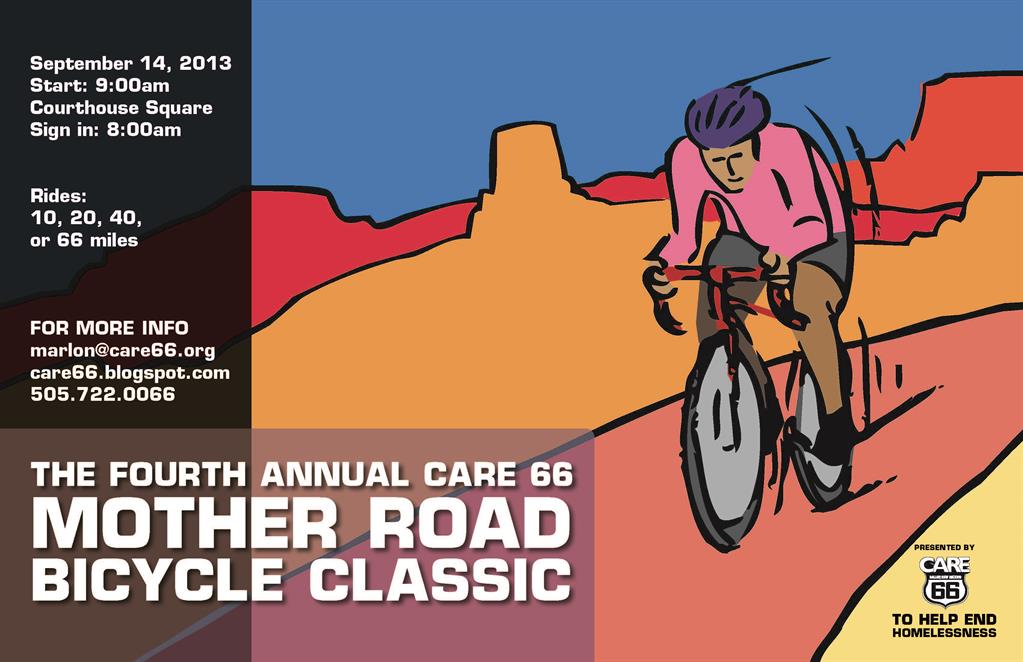 As hard as it was to do, and despite being the last person off the course for the day, I completed the "Whole Enchilada" route of the 4th Annual Mother Road Classic. The course is supposedly 66 miles, but I clocked the route at 62 (though I found out later that there was a short little turn off that would have added about a mile to the route).
We had great weather, even though it did rain for the first few minutes, it was only a light sprinkle, and then the sun came out the rest of the ride. Visit the
CARE 66 web site
and find out what they are all about. Their mission is to create opportunities for homeless people, and currently they are working to build some low income rental housing units. The money we raised from Saturday's ride was certainly for a good cause.
After all of that work and all that climbing on the hills the Mapmyride web site reports that I burned over 7,000 calories doing the ride. No wonder I feel tired. Rumor is that next year will be less steep.
Now it is back indoors to do some lesson planning and grading....